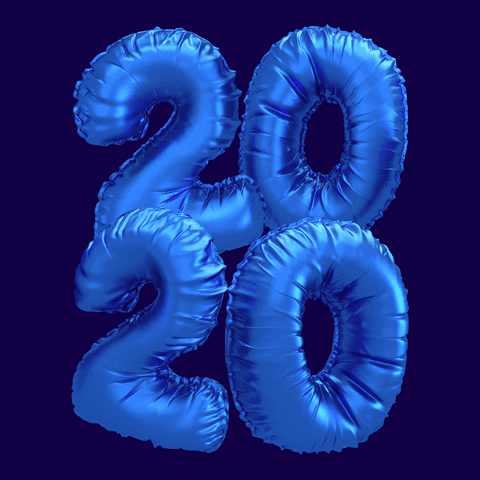 Happy New Year!
It doesn't get any more of a "fresh start" than this! It is a new year, the start of a new decade or end of an old one, however you look it.
My one message this year for everyone:
We all have goals we wanted to achieve last year. We all have a vision we wanted to see, but didn't quite get there. Maybe there's something (like fitness/nutrition) that we talked about doing or thought about, but never really made the move. Maybe there's a crush you've wanted to talk to, but didn't muster up the courage. Maybe there's a job you wanted to go out for, but didn't want to risk it. Whatever it is,
I want to propose that 2020 is a year of RADICAL action!
Let's do this.
No more talking.
No more overthinking.
JUST GO! JUST DO.
It's like Mel Robbins 5 Second Rule, except I only give myself to the count of 3 lol
Make this the year that you challenge yourself. Make this the year that you step the fuck up. Make this the year of less talking the talking and more walking the walk.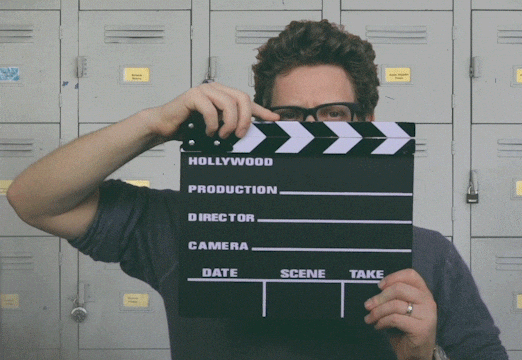 The body you want - 1, 2, 3, GO!
The relationship you want - 1, 2, 3, GO!
The job you want - 1, 2, 3, GO!
These things happen moment to moment. The body thing, in one moment today choose to eat a healthier meal or turn the tv off and go for a walk...then do that again tomorrow.
Relationship? Talk! Take the chance. The worst case scenario: they aren't into you and you're exactly where you started only with more knowledge and experience now, not too friggin bad!
Job?! Dust off the ol resume' and spice it up, throw it out there. Worst case scenario: you are exactly where you were before but with a badass new resume'
See what I mean? A lot of times, when we really stop to think about it, the things we are scared of are really not that bad. A lot fo times, worst case scenarios are really...fine.
Two things I do often, two things I ask myself before making a big decision or trying a big move in life:
1) What would it take to get/do/be ______________
2) What's the worst case scenario (ACTUALLY, not all the stupid, terrible things my over anxious brain can come up with)
and when something is done...no matter how it works out:
"What did you learn?" There is no failure, only learning and growing.
You may not get it all in perfect alignment right away but every single day of this year CAN and should be a step towards it. Step 1) see it, define it, visualize it, WRITE it down, do a vision board, whatevs....Step 2) move in that direction every moment...Step 3) Repeats steps 1 & 2 over and over and over until you have exactly what you want for yourself and NOTHING less.
"But, it's scary." - And leads to less fear and anxiety in your life when you overcome it.
"But, it might hurt my feelings." - And lead to a strengthened resolve & better connection with yourself.
"But, it's hard." - And leads to growth.
I can tell you right now without a doubt that there is a YOU that you don't even know.
Your strongest self is beyond even your imagination...and what fun it will be to get to develop and get to experience the unfolding of that person, huh?!?
We will be in this together and I am here for you to help in any way possible! Please do not hesitate to reach out to me be it fitness or not. The best I can, I gotchu. I love you.
Your dreams are waiting for you. Just saying....
1, 2, 3.....you know the last part....GO!